Naomi Osaka is currently ranked the No. 1 tennis player in the world, and is the first Japanese to do so (Rich, 2019). Despite her major success, there still is an impending issue she will have to deal with very soon. This issue concerns whether Osaka will choose to remain a Japanese citizen or American.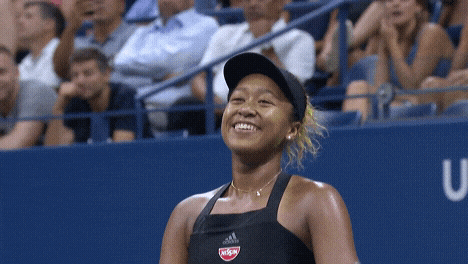 Naomi Osaka was born on October 16, 1997 in Osaka, Japan to a Japanese mother and a Haitian father. Her and her sister, Mari, retained their mother's family name for "practical reasons" when the family lived in Japan (Burke, 2018). The family moved to the US when she was three years old.
Japan's Nationality Law requires Japanese people who hold any additional citizenships to choose one by the time turn 22. Naomi Osaka is turning 22 years old in October this year, and she currently still holds both U.S. and Japanese passports.
For more information on this overall subject, please refer to this video:
This topic hits quite a little too close to home for me. I too have dual citizenship: Australian and Japanese. My Japanese citizenship was passed on to me by my Mum, but despite my heritage, I still feel a little hesitation with completely associating with Japanese culture.
Personally, it's still upsetting that by the time I'm 22, I'm expected to just simply pick a part of my identity and completely disregard the other nationality. Although probably seen as not the biggest deal, I still believe it's a shame that there are others who probably also struggle with their cultural and social identity due to a law established by a government.
It should be known whether Australian or Japanese, my knowledge of politics is quite limited. I still form opinions however, which'll be voiced to establish the 'auto' in my 'autoethnography' to produce a study that draws from "personal experience in order to understand cultural experience" (Ellis et al. 2011).
I'll be using digital sources to examine Naomi Osaka's impending dilemma of choosing her nationality as well as the overall topic regarding why the Japanese Government doesn't allow for dual citizenship. In extension, I'll attempt to explain how this overall topic affects myself and others who are in the same situation as the No.1 tennis player.
I hope I'm able to gather relevant information that can be of interest to anyone unfamiliar with Japan's overall stance on dual-citizenship, as well as developing my own political, social and cultural standpoint.

References: