I realised my last blog post didn't really narrate my initial encounter, so I'll do that now. I've never been too interested in viewing sports (apart from figure skating…), but I loved actually playing tennis, and was even in a tennis club in primary school. But watching someone playing tennis? No thanks.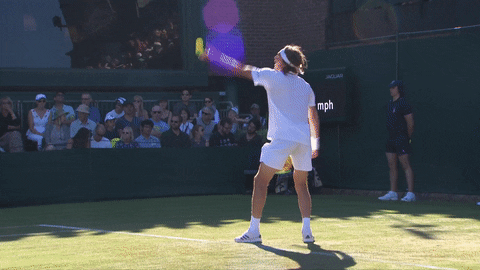 Cut to 2018. Serena Williams vs. Naomi Osaka news is everywhere, and Osaka becomes the first Japanese Grand Slam singles champion. I'm glad this event eventually introduced me to the then World No. 1 tennis player.
I knew Osaka was half Japanese and half Haitian, but was surprised to find out she actually holds both Japanese and American citizenship (Steger, 2019). Online debate on which citizenship she'll retain sparked due to arguments of her American upbringing and not having a complete grasp of the Japanese language (Nikkan Sports, 2019), despite her representing Japan.
My initial reaction was joy, because I found a role model with similar background to me. Then, worried because I remembered from personal experience that someone who holds multiple citizenships with one being Japanese, must choose one nationality before they turn twenty-two (Japan Ministry of Justice, n/d). Twenty-one year old Osaka, who is in the public eye (meaning, she can't 'hide' it), will need to do so soon.

Ellis et al. (2012) states when autoethnographers write about epiphanies that stem from, or are made possible by, being part of a culture and/or by possessing a particular cultural identity, they still need to look at the experience analytically.

I realised that my bias of distaste in this law comes from the fact that I grew up in an environment that allows dual-citizenship and (arguably) celebrates multiculturalism. This hindered my investigation, making me want to seek out all the negative aspects of this encounter. In future rather than JUST voicing my opinions, I'll use my cultural framework as a way to structure a cohesive research piece for readers.

Japan has been viewed as a homogeneous ethnic country by many (Gjerde 2004, pp.148). So this assumption can partially explain why they maintain the law that those who hold dual-citizenship can only do so for a certain amount of time. Pitard (2017) notes in regards to the impact of autoethnography, "the assumptions carried through to the actions being researched, deepen it" which allows insiders and outsiders of a culture to become familiar with the characteristics that distinguish that culture.

With all this in mind, it's difficult to say whether the Government would prioritize this issue JUST because of Naomi Osaka, who presumably would want to keep as a representative in tennis. As an autoethnographer, I realise although my personal experience sympathies Osaka's issue, I must acknowledge that this political matter has more serious components that I haven't been able to cover and sum up in any of my blogs.

References:
Ellis, C., Adams, T.E., and Bochner, A.P. 2011, 'Autoethnography: An Overview', Forum: Qualitative Social Research, vol.12, no.1, Available at: http://www.qualitative-research.net/index.php/fqs/article/view/1589/3095#g2.
Gjerde, P.F. 2004, "Culture, power, and experience: Toward a person-centered cultural psychology", Human Development, vol.47, no.3, pp.138-157.
Japan Ministry Of Justice n/d, "The Choice Of Nationality", viewed 20 August 2019, Available at: http://www.moj.go.jp/ENGLISH/information/tcon-01.html.
Nikkan Sports 2019, '二重国籍の大坂なおみが日本登録で出場する理由とは', 27 January, viewed 20 August 2019, Available at: https://www.nikkansports.com/sports/news/201901270000017.html.
Pitard, J 2017, 'A Journey to the Centre of Self: Positioning the Researcher in Autoethnography', Forum: Qualitative Social Research, vol.18, no.3, pp.108-127, Available at: http://www.qualitative-research.net/index.php/fqs/article/view/2764/4131#g3.
Steger, I 2019, 'Naomi Osaka will soon be forced to choose whether to play for the US or Japan', Quartz, 29 January, viewed 18 August 2019, Available at: https://qz.com/1535173/tennis-no-1-naomi-osakas-looming-choice-play-for-the-us-or-japan/.